ACA Accreditation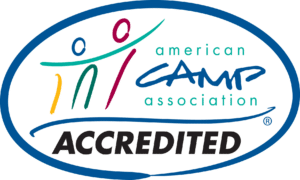 Coleman Country is one of approximately 2,500 camps nationwide accredited by the American Camp Association. The rigorous standards for accreditation exceed those required by the Nassau County Department of Health and the New York State Department of Health.
Over the years, the Coleman family have been deeply involved in ACA leadership roles — nationally and locally — along with holding  memberships in related peer groups, such as the New York State Camp Directors Association and the local New York-New Jersey  Chapter of the ACA.
ACA is the only independent accrediting organization in the country reviewing camp operations. ACA's nationally recognized standards focus primarily on the health, safety, and risk management aspects of a camp's practices. Its accreditation is administered through a peer-review process. ACA collaborates with experts from the American Academy of Pediatrics, the American Red Cross, and other youth-serving agencies to assure that current policies at the camp reflect the most up-to-date, research-based standards in camp management.