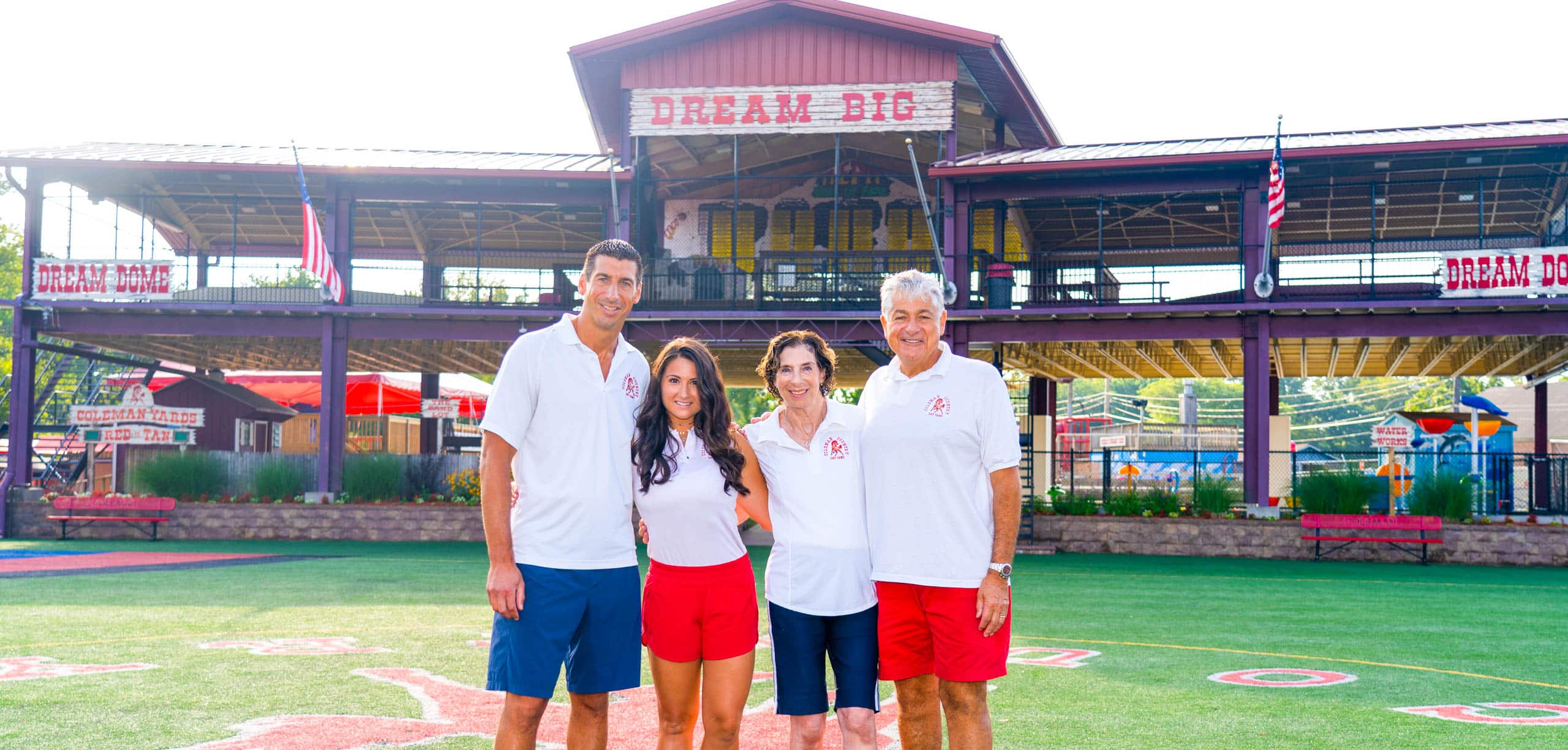 Meet the Directors
Discover the Coleman Family
Since the 1980s, the Coleman family has been dedicated to enriching children's lives through the camp experience. Each family member is a camp expert in his or her own right. Together, they drive the spirit of Coleman Country and are leaders, throughout the nation, in the field of camp.
Ross Coleman

Ross literally (and figuratively) was raised with camp in his veins! He has grown up in and through the culture and ranks of Coleman Country — from camper to counselor-in-training to assistant counselor to counselor to supervisor to director. He knows the management and operation of camp from every vantage point: friend to campers, mentor to staff, partner to parents…and educational advocate in the community.
As an advocate for the camp experience, Ross is past president of the New York State Camp Directors Association. He has chaired the American Camp Association's annual Day Camp Conference and is a board member of Summer Camp Opportunities Promote Education (SCOPE), a fundraising group that annually sends more than 1,600 underserved children to camp. He has been a Standards Visitor of the American Camp Association, part of the peer accreditation program. Ross is the chairman of NYCAMP (New York Children's Advocates Making Progress) and is the president of the Long Island Association of Private Camps and Schools.
Kelli Coleman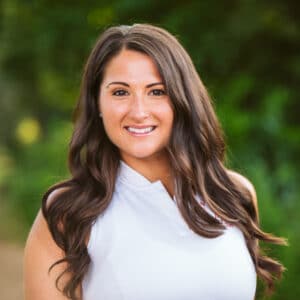 Kelli, Co-Director of Coleman Country, joined the (Coleman and Coleman Country) family in 2012. With a professional background in corporate sales, marketing and public relations, Kelli brought a variety of complementary skills that align with the values and standards of the Coleman Country family. Born and raised just outside of Chicago, Kelli's friendly Midwest vibe doesn't go unnoticed! She's a natural fit in mentoring and partnering with parents, children, and staff alike. Kelli began her journey at Coleman Country as a Pioneer Supervisor. Over the years, she has utilized her value-added skills to enrich the camp experience.
With a deep passion for fitness and nutrition, Kelli, a Precision Nutrition master coach, naturally became our camp expert in supporting families whose children need targeted attention with food-related concerns. Whether it's severe food allergies, intolerances, or difficulty with food in general, Kelli customizes meal options, ensuring that parents have peace of mind and that campers know from the get-go that they can feel safe with the food they are served.
Kelli and Ross have a daughter who is a Pioneer, a camper in our youngest division, and a baby boy who is not yet old enough to be a Pioneer-in-Training!
George Coleman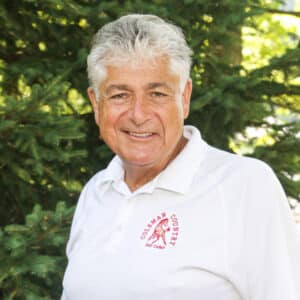 George is a founding Director of Coleman Country. Formerly an educator and administrator, he served on the national board of the American Camp Association and was a gubernatorial appointee to the New York State Department of Health Camp Safety Advisory Council. He has served as a board member of the Association of Independent Camps and the American Camp Association nationally and is an ACA Standards Visitor. He was a founding board member and is an advisory board member of Roundup River Ranch, a SeriousFun Camp for children with serious illnesses in Colorado, part of the original Paul Newman Hole in the Wall Gang camps.
Marla Coleman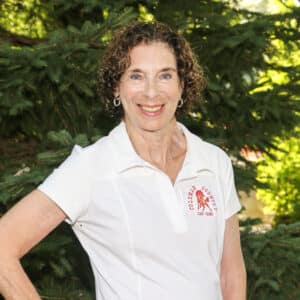 Marla, also a founding Director and a former teacher, is past president of the American Camp Association, where she was elected by her peers to lead the 8,000+ member national organization. She received the ACA's Distinguished Service Award, the highest honor bestowed in the camp profession. Marla has been a national spokesperson for the camp experience, helping to spread the word that "camp gives kids a world of good." She is co-author of a book for camp directors and has produced several videos and a PSA for the ACA. She also was a founding board member of Roundup River Ranch, where she continues on the advisory board.
Marla and George are directors emeritus of Coleman Country. They still are active at Coleman Country, which they established in 1982. Using their own lives as a metaphor, they created the Western-style, kid-centered town reminiscent and symbolic of the exciting times in early America, where every person in the camp community could Dream Big.
We admit, we couldn't do it alone…
Pam Hall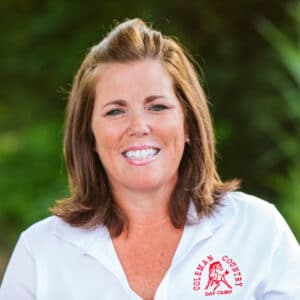 Pam Hall, Associate Director, is the go-to person both for the Colemans and for parents! Although she has a different last name, she has her finger on the year-round pulse of Coleman Country! Accessible and knowledgeable about all aspects of camp, Pam has been an integral part of the team for the past 30+ years. While her home base is the office, which we appropriately call Town Hall because it also is the center of operations, she brings her expertise to all areas of camp and is a familiar, trusted liaison for parents. Coleman Country is a family affair for the Hall family as well: husband Dan has been the leader of the full time ace maintenance staff that keeps our grounds pristine and continually enhanced. The Halls' three grown children are all former campers and staff members.
What Parents Are Saying
"It's true. Coleman Country is a family, and you have a way of making everyone feel special. Thank you for giving our children the opportunity of a lifetime."