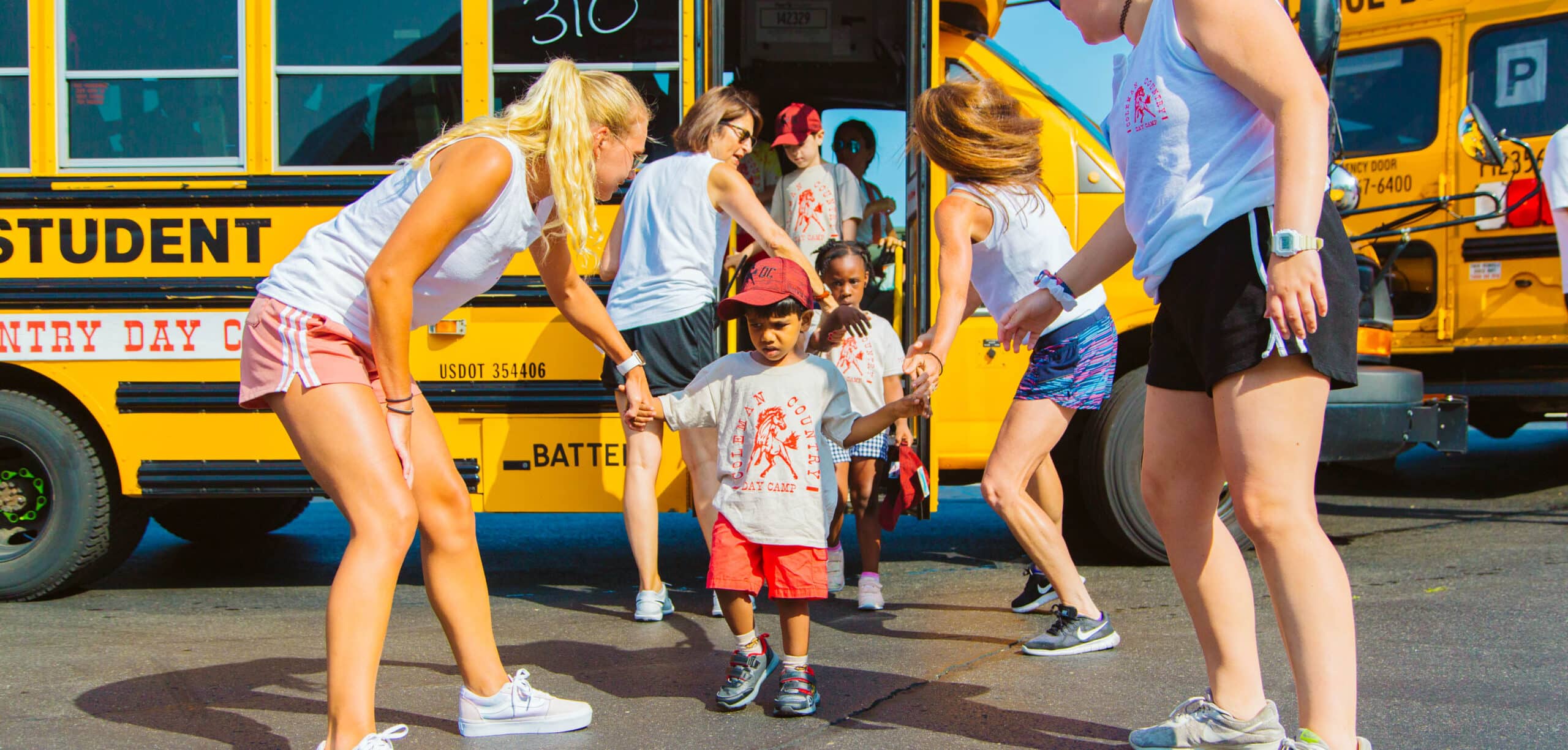 Discover the (Happy) Trails
State-of-the-Art Transportation
Camp begins the moment each child steps onto the bus in the morning and concludes when they get off the bus at the end of the day. The safety and spirit of camp are a part of each ride.
Our modern, air-conditioned fleet of buses is equipped with seat belts. Children under the age of 4 or less than 40 pounds are required by the New York State Department of Transportation to be secured in approved car seats.  We install a 5-point restraint system for all campers who on the first day of camp will be less than 4; these are specially designed for use on a bus.
We provide door-to-door bus transportation throughout Long Island and corner pick-up/drop-offs in Manhattan (for time and traffic considerations).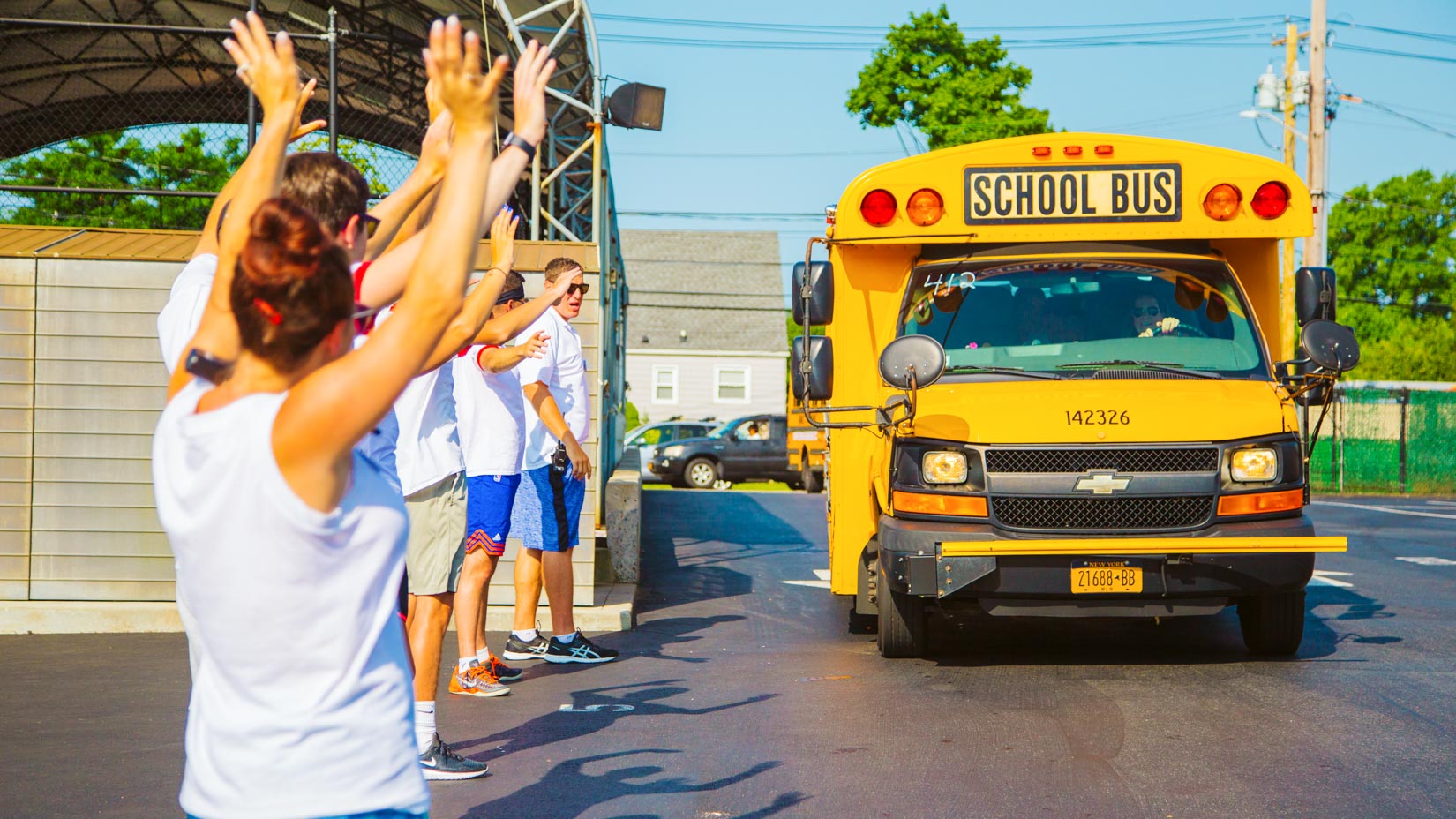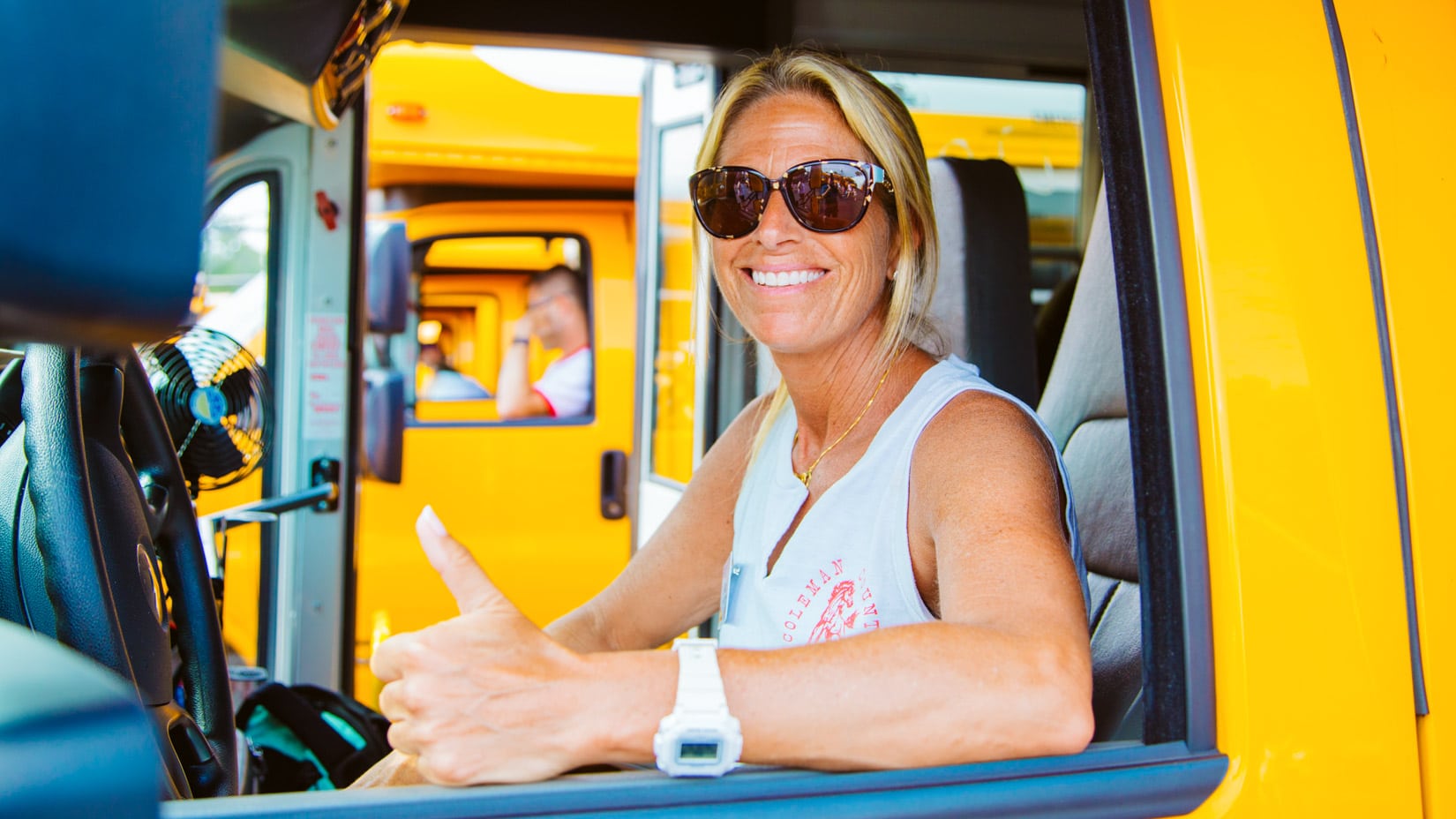 We follow the guidelines and training practices of the New York State Department of Transportation. All drivers are certified with a New York State Commercial Driver's License. They are accompanied on their routes by trained, responsible bus counselors. In Manhattan, each bus counselor keeps parents updated on pick-up and drop-off times, based on real time traffic conditions. (There are no traffic lights between leaving the city and arriving at camp! In addition, those vehicles are video-equipped.)
For families who spend their weekends on the East End of Long Island, we offer transportation every Friday. Our bus departs from camp at 2 pm; campers can be met in Bridgehampton, Southampton, or Westhampton.
All vehicles are meticulously maintained and inspected daily. Our transportation director interfaces closely with all drivers and bus counselors, as well as with parents. He also supervises the driver training program, oversees the careful pre-camp routing, and monitors ongoing efficiency of the routes. Camp starts and ends with the daily bus jaunt, where — like camp — safety and fun are the priorities.
What Parents Are Saying
"Melissa is ecstatic to get on the bus each morning and raves endlessly each afternoon upon her return home. Camp doesn't end until she arrives at our door."