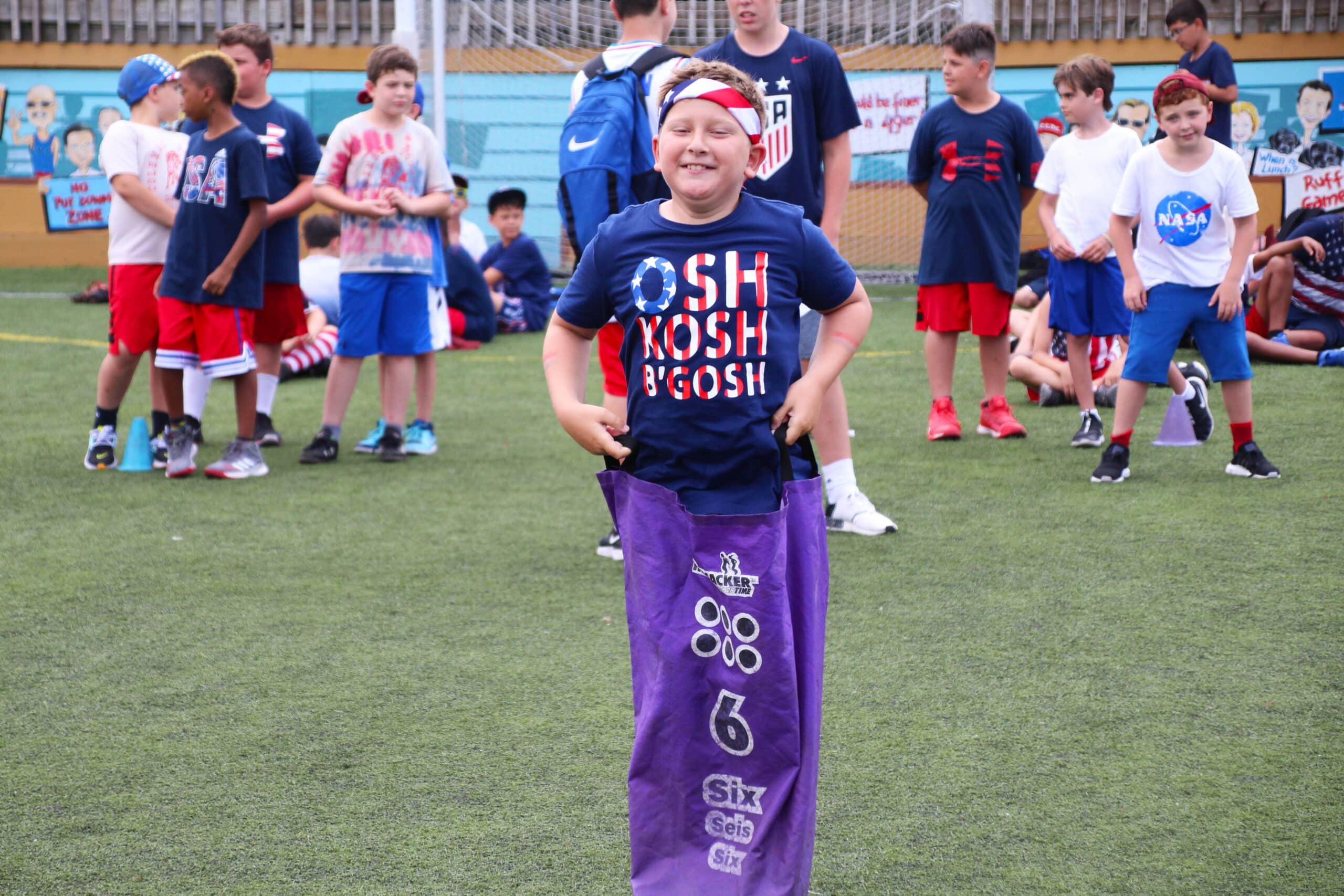 School Picnics
Students and teachers alike rave about the school picnics produced at Coleman Country Day Camp, right off the Meadowbrook Parkway in Merrick. Coleman Country is the premier destination for class parties, moving-up days or graduating-class outings.
The events coordinator and his highly trained staff of counselors provide the leadership, while kids have a pre-planned day of fun, fun, fun in the private, facilities-loaded setting.
The day's schedule is tailored for the particular school and includes a barbecue lunch. Some schools extend this special day by adding a pizza dinner. Ice cream snack is distributed from our ice cream cart prior to boarding buses at the end of the day. The campus is nut-aware, and special food needs can be accommodated.
The celebration begins with an orientation and introduction to counselors who will organize games and lead each group of children.
Activities include a 40-foot high rock wall, 3-story indoor-outdoor playground, pedal boating, team sports such as basketball and volleyball, and GaGa (known as the gentlemen's version of dodgeball).
We provide group leaders, maintenance staff, an EMT based at our health center, and the events manager/coordinator; lifeguards with American Red Cross certifications are at the site.
All American BBQ Buffet
All beef hamburgers and cheeseburgers
Kosher all beef hot dogs
Grilled chicken breasts
Fried chicken
Baked beans
Corn on the cob
Potato salad
Macaroni salad
Cole slaw
Pasta salad
Garden salad with assorted dressings
Beverages:
Soda (Regular & Diet)
Lemonade
Iced Tea
Ice Water
Deserts:
Watermelon wedges
Assorted ice cream and ices
We are a nut-aware camp and can accommodate dietary/allergy restrictions. Additional menu items are available by request.