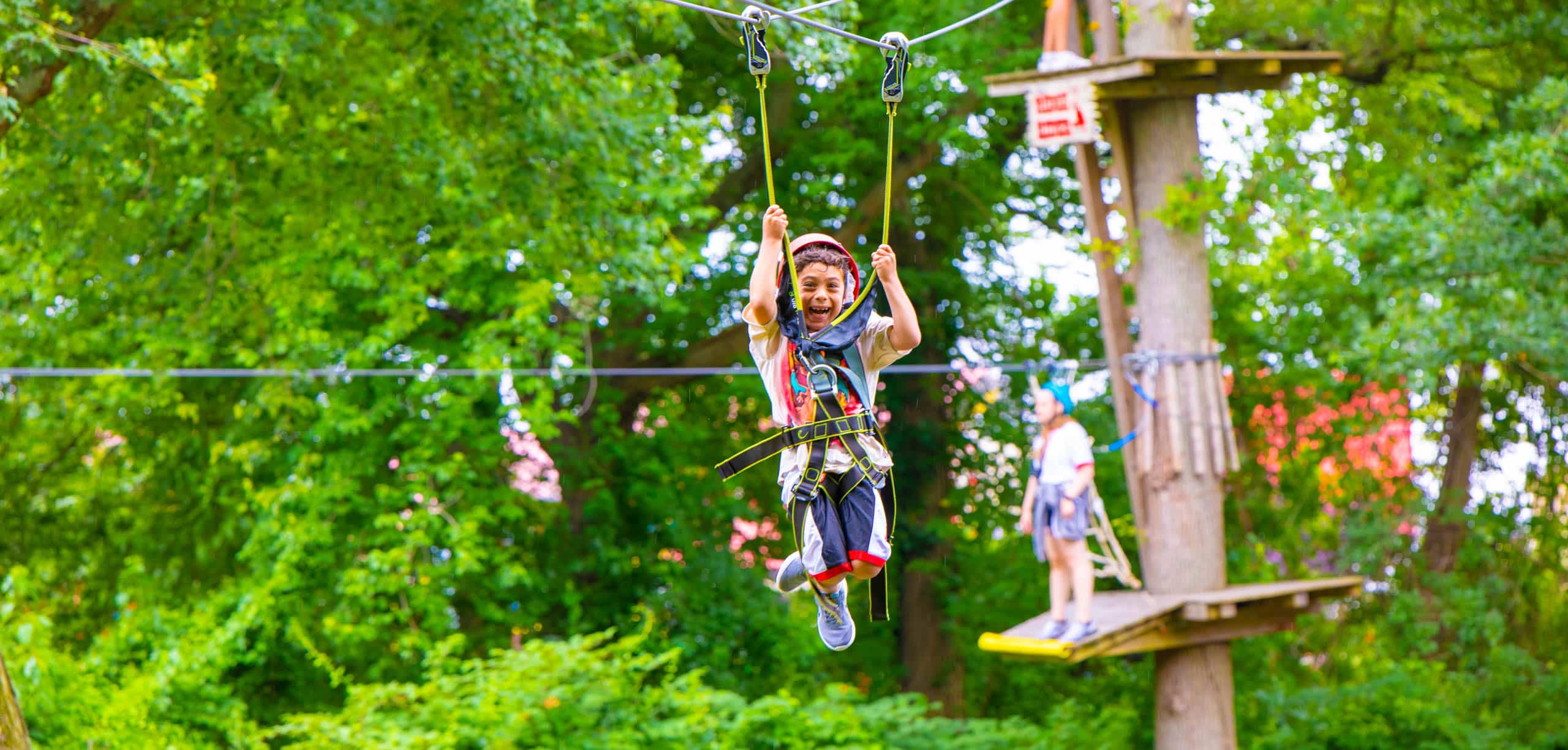 Adventure
Bringing Childhood Outside
New Heights
Ascend the aerial bridges, trot on a horse, hit the bullseye! The spirit of adventure defines the Coleman Country experience, leaving one's comfort zone is encouraged, and self-discovery is applauded. On our breathtaking grounds, the great outdoors is our classroom. Here, campers test their limits, connect with the natural world, and build self-confidence. And they do it all with the support and reassurance of our experienced, certified instructors.

Campers gain an enhanced appreciation for the environment, for themselves, and for each other – as they hike our extensive trails, explore inviting natural habitats on Bird and Frog Islands, practice boating skills on Hampton's Pond, and care for animals in the Nature Shack.
Soar Into the Outback
Aerial Adventure Park
Campers literally and figuratively reach new heights with climbs, swings, treehouse, and zip-lines that are as creatively named as they are stretch zone-worthy. A bike ride in the sky, a "Leap of Faith" in a harness, an obstacle course in the trees on high wires, balancing logs, rope ladders, suspended bridges, aerial skateboards and sleds, and rock wall, and much more.
Our Adventure Activities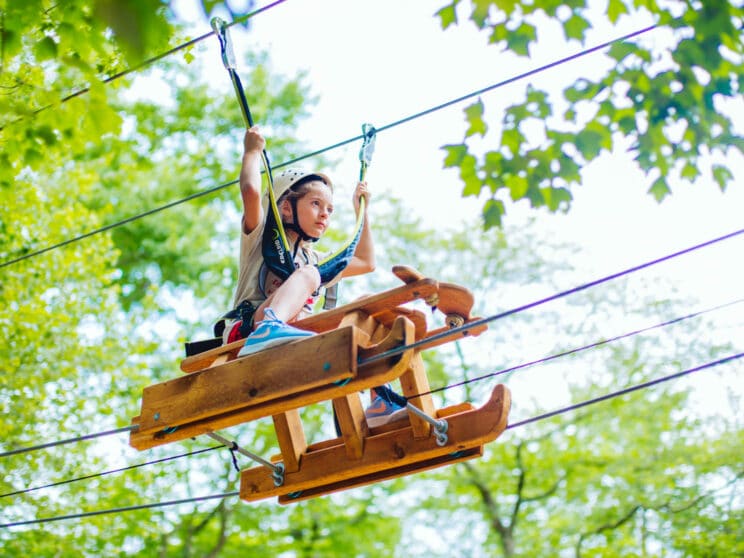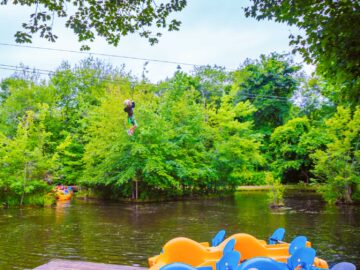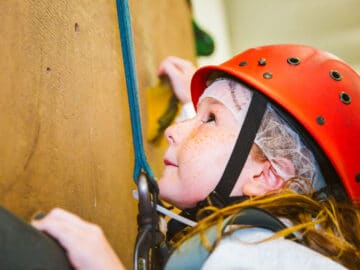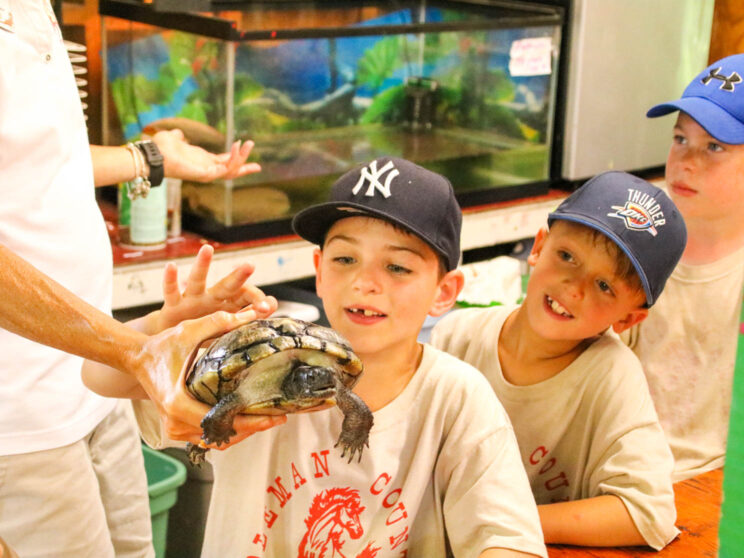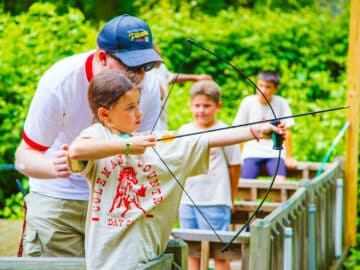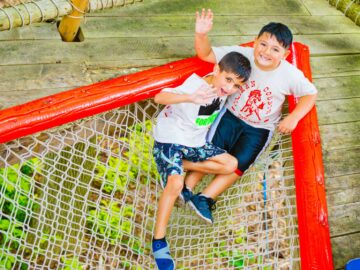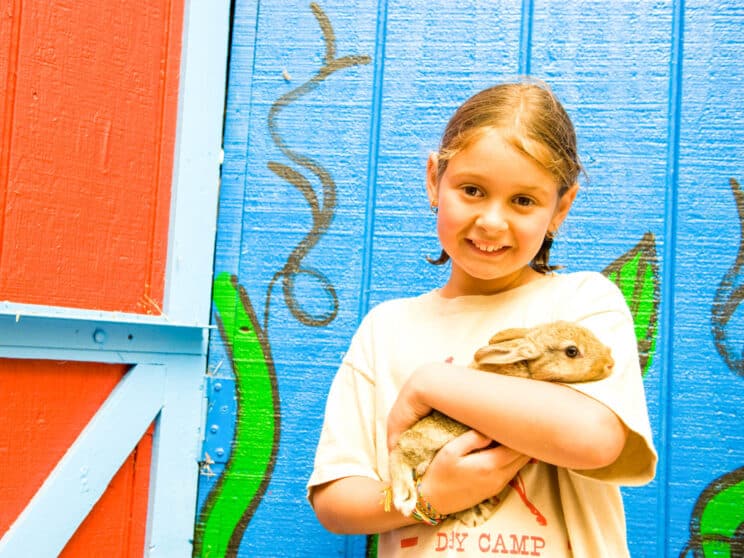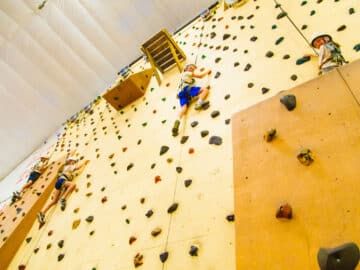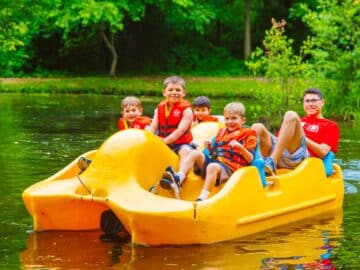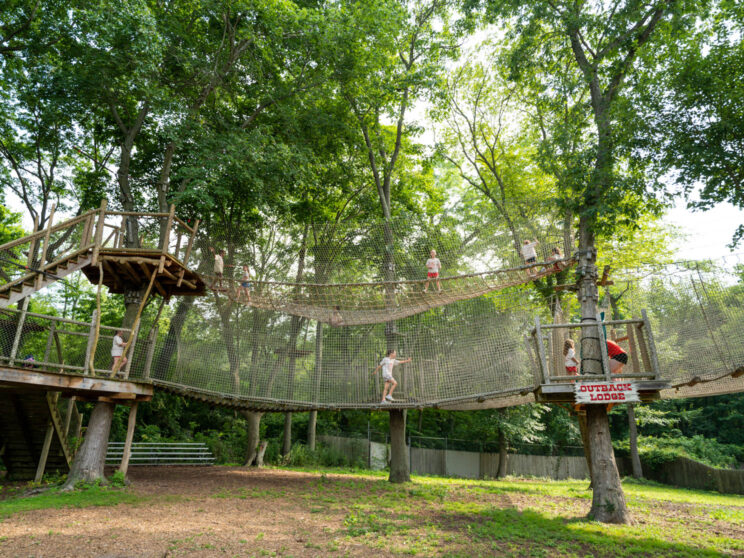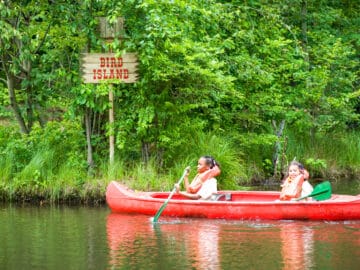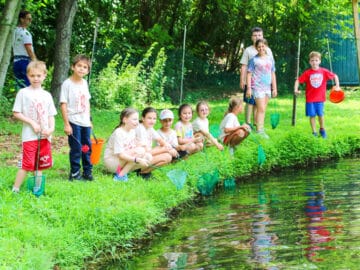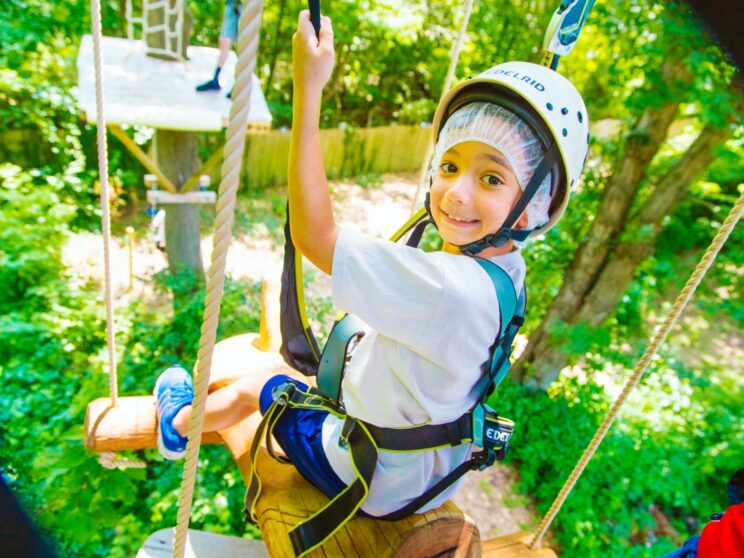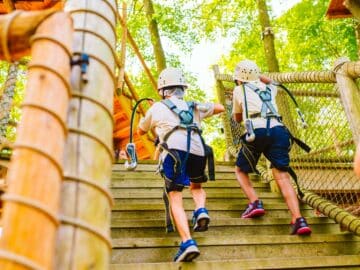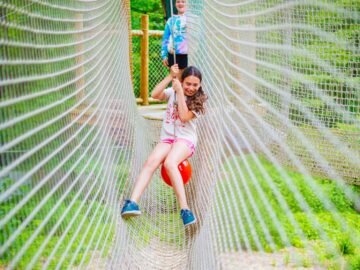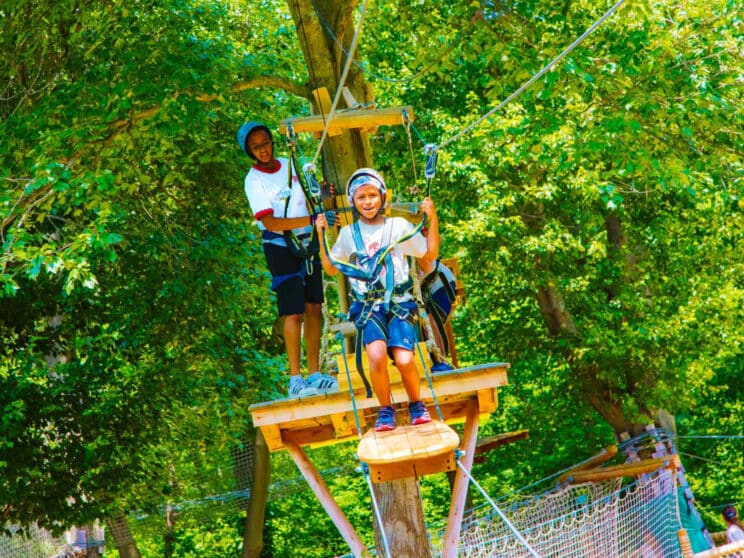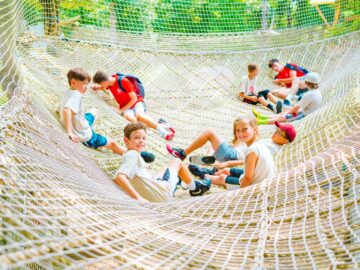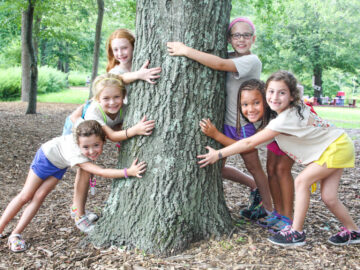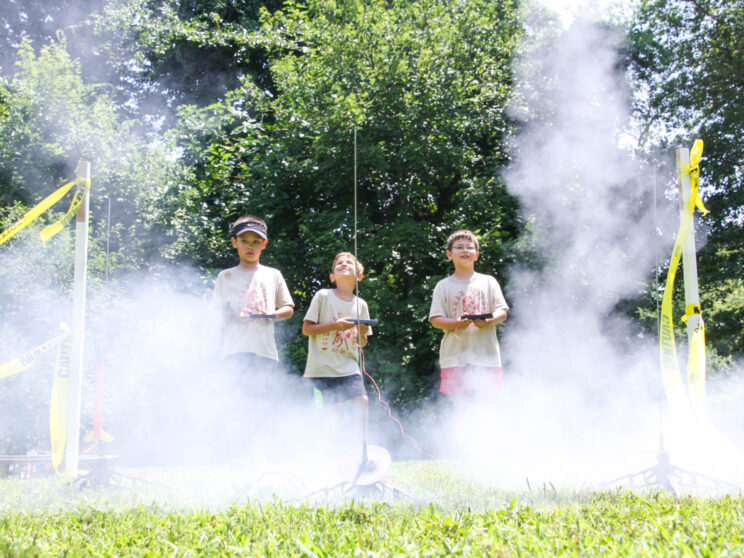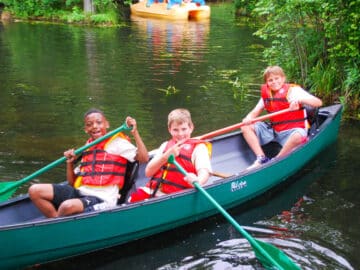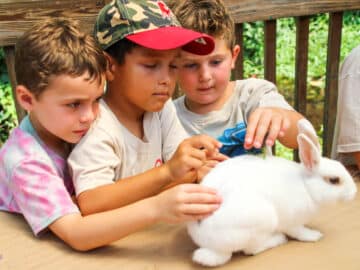 Aerial Adventure Park
Animal care and nature
Archery
Bird-watching
Canoeing
Challenge Course
Ecology & frog hunting
Fishing
Horseback riding
Obstacle course
Pedal boating
Rock Wall
Rocketry
Ropes (Low and High Elements)
Treehouse
Trust fall
Zip-lines