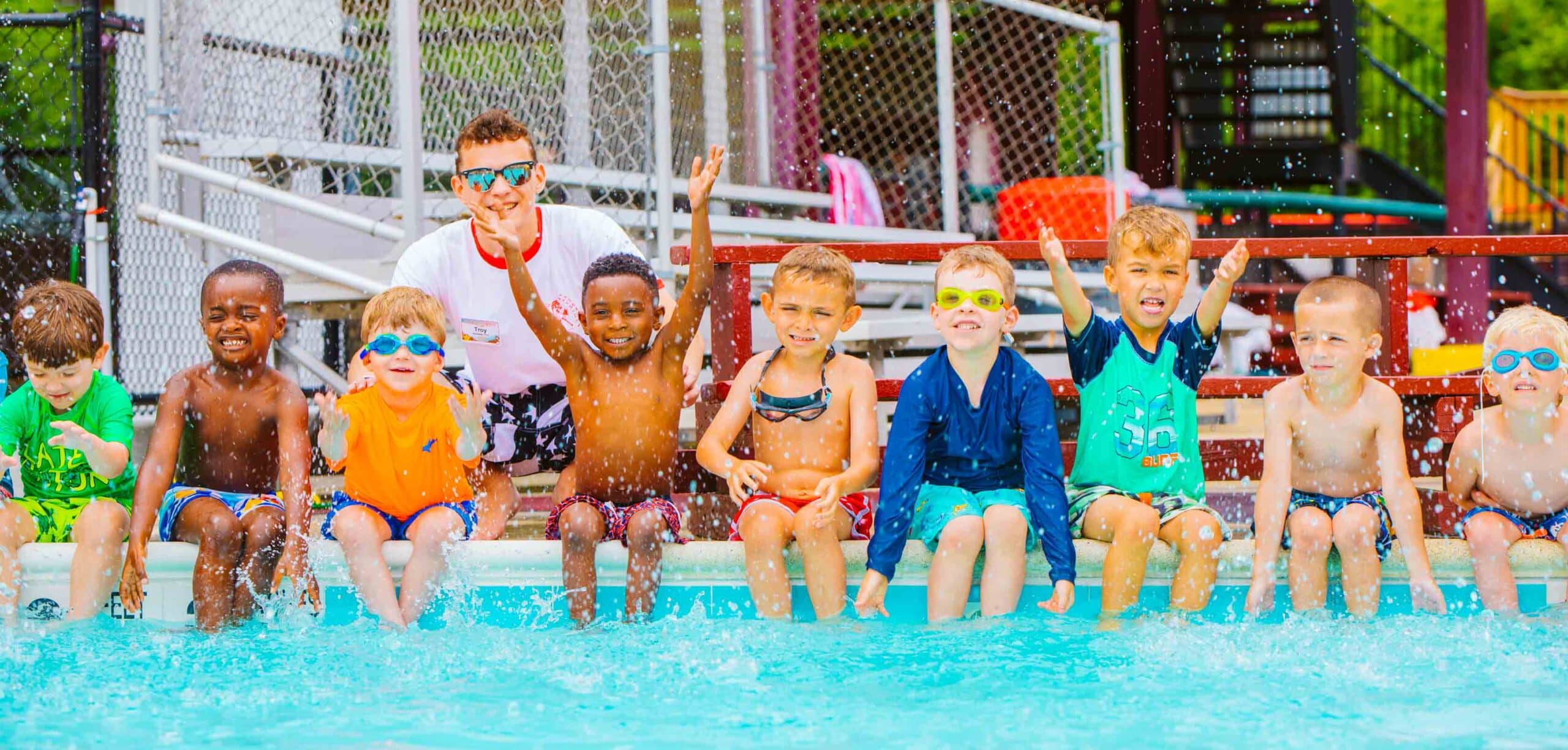 Aquatics
Water Works for Life
Dive In
Swimming is at the core of our program. Campers swim twice daily (one instructional, one free swim) in our temperature-controlled pools. Every skill is taught – based on readiness – from fundamental water safety to American Red Cross Guard Start. Under the leadership of our swim director, more than 50 Nassau County certified lifeguards and American Red Cross Water Safety Instructors form teaching clusters according to camper ability. Timid swimmers are respected; however, they are skillfully encouraged by our mature, professional swim staff. Facilities include locker rooms with dressing areas, secured cubbies, showers, and lavatories adjacent to the pools. Swimsuits are laundered on premises after every swim in our own laundry room, and clean towels are provided with each swim.

Camp families have the option of extra lessons. These services are provided by licensed and certified instructors, and payment is made directly to the instructor.  While lessons are available, please know that our regular swim program include excellent instruction. Private lessons are given after the camp day, and parents must provide transportation for their campers. Private half-hour swim lessons are offered at 4:30 and at 5:00. Parents are invited to observe the lesson; they must be present at the conclusion of the session.
Make a Splash
A water playground is one of many featured wet zones at camp. The barefoot swimsuit environment includes a series of cascading buckets and overflowing vessels that pop up along the splash pads in an undisclosed timed pattern. Squeals of laughter and shrieks of amazement reverberate, as campers soak themselves and each other.
Our Aquatic Activities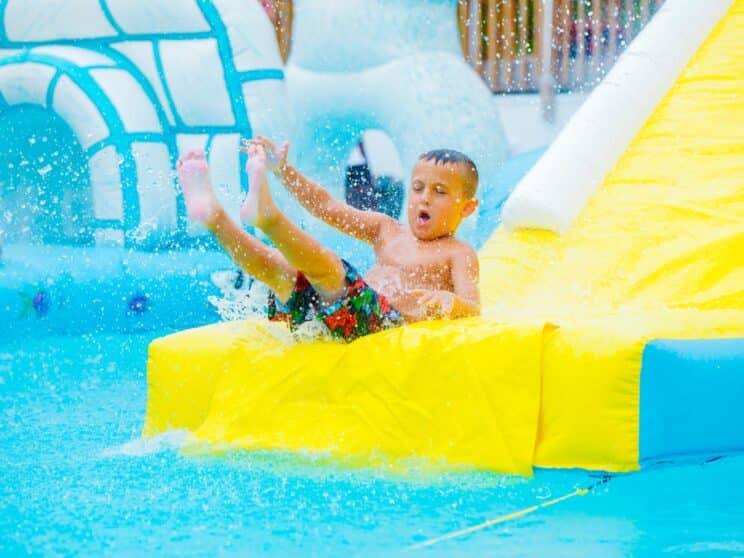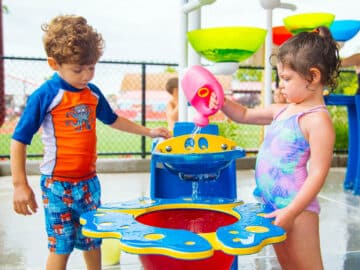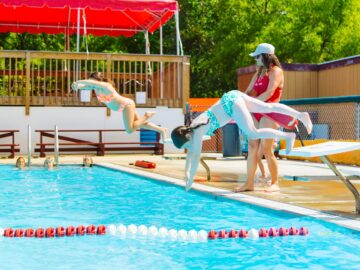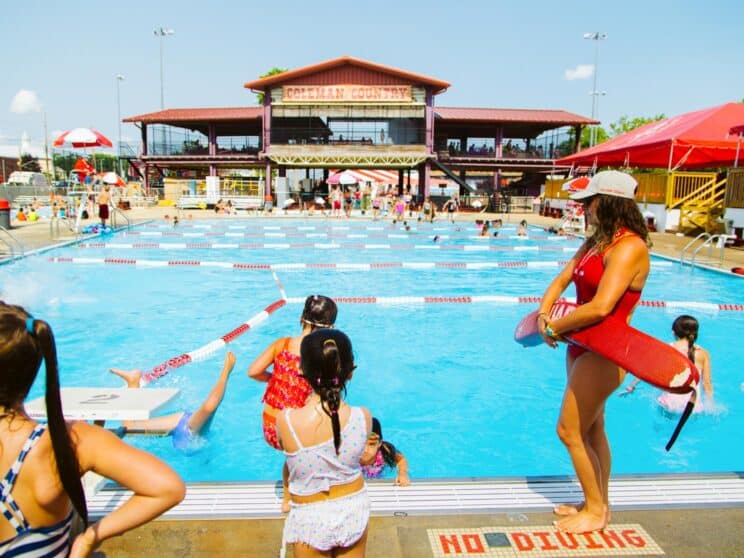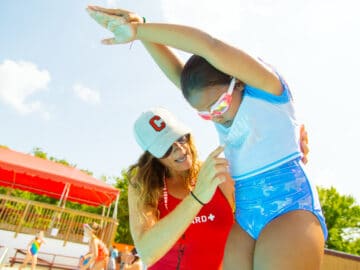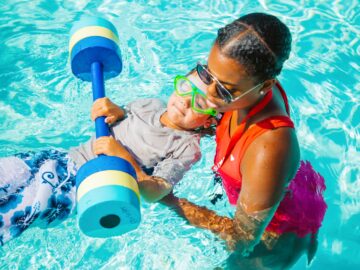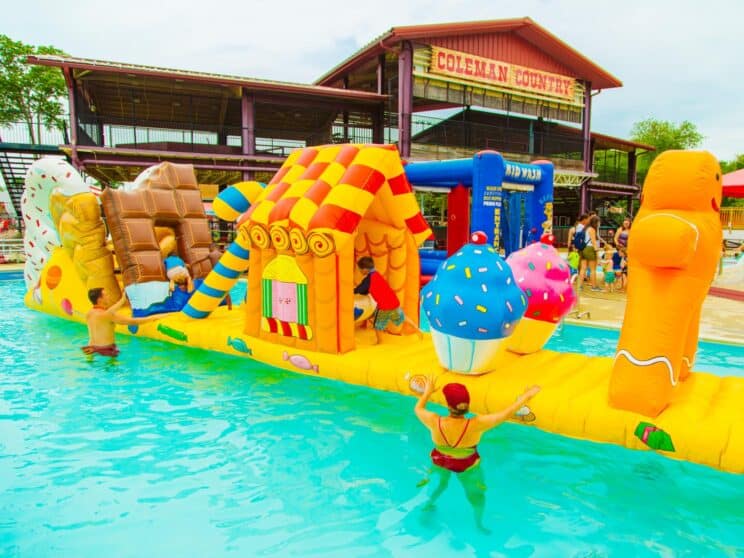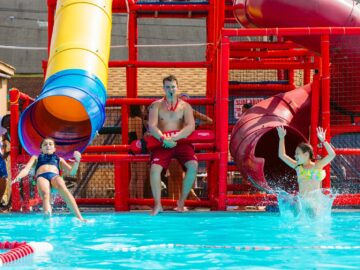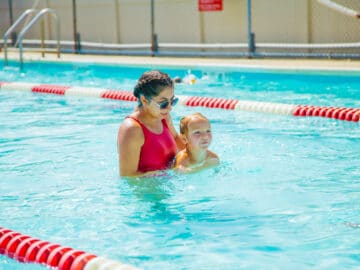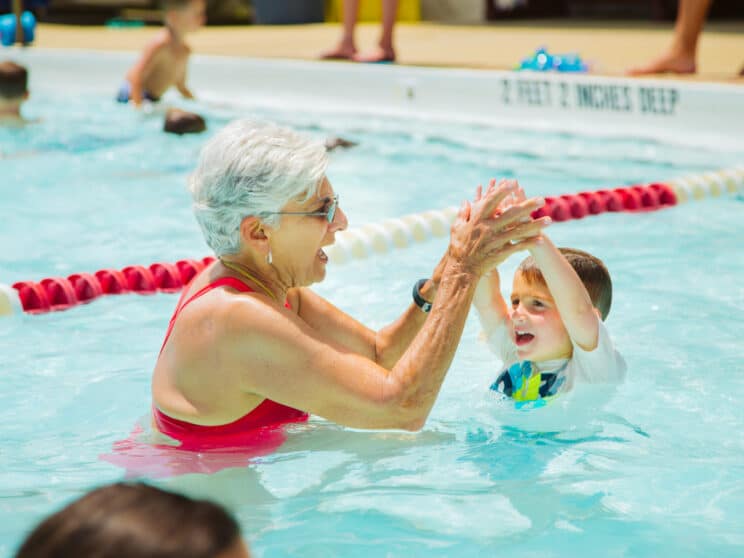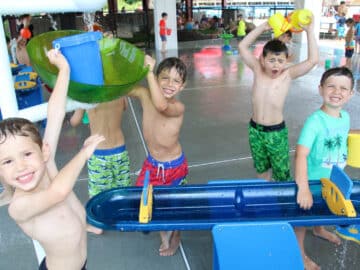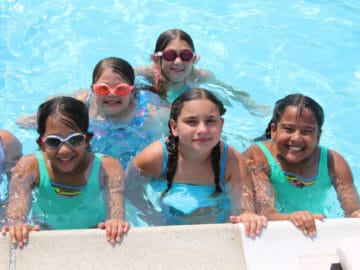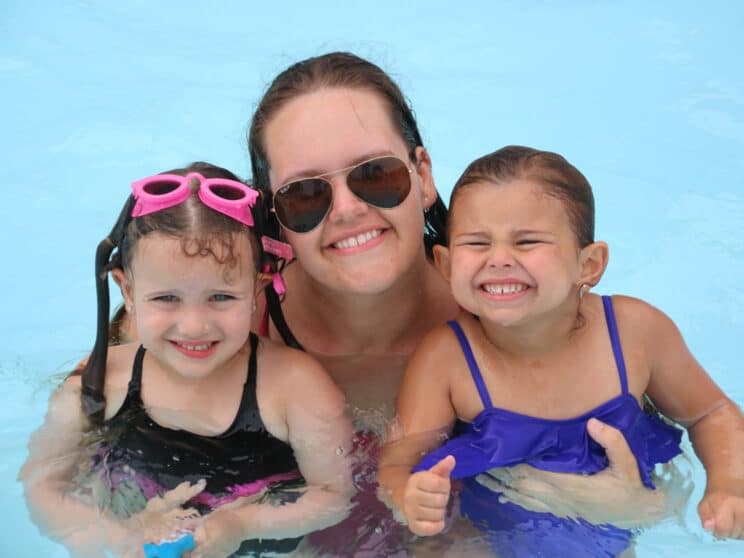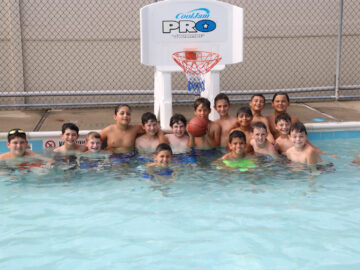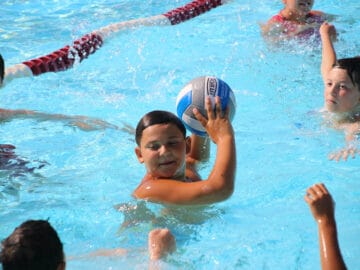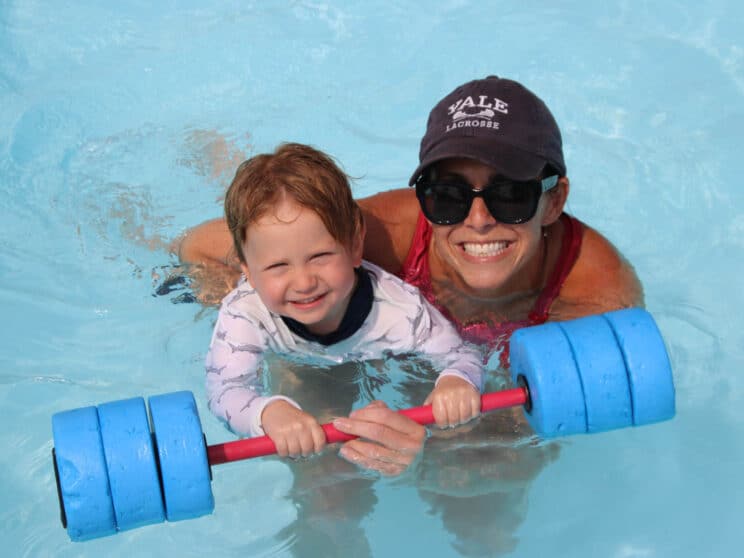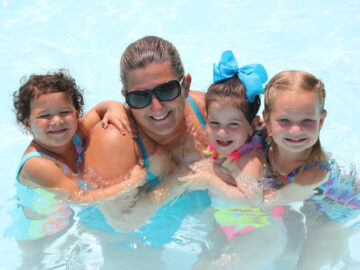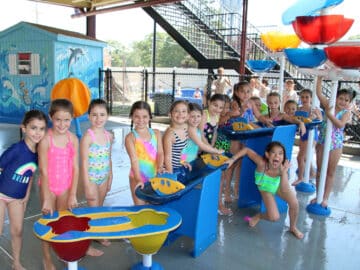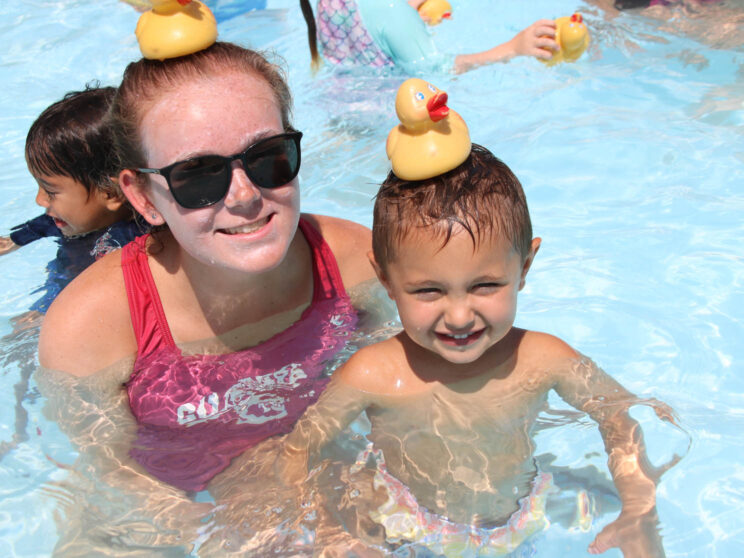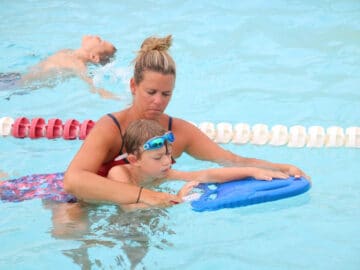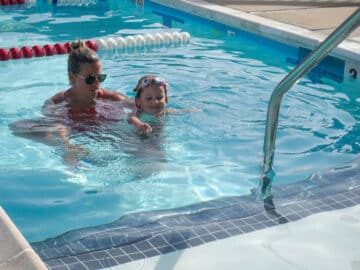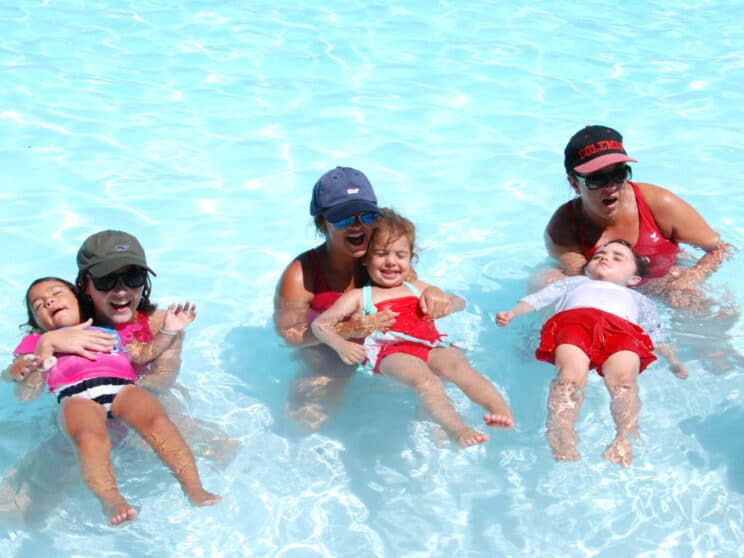 Competitive swim
Diving
Lifesaving
Swimming
Water basketball
Water carnival
Water park
Water polo
Water slide
Water volleyball