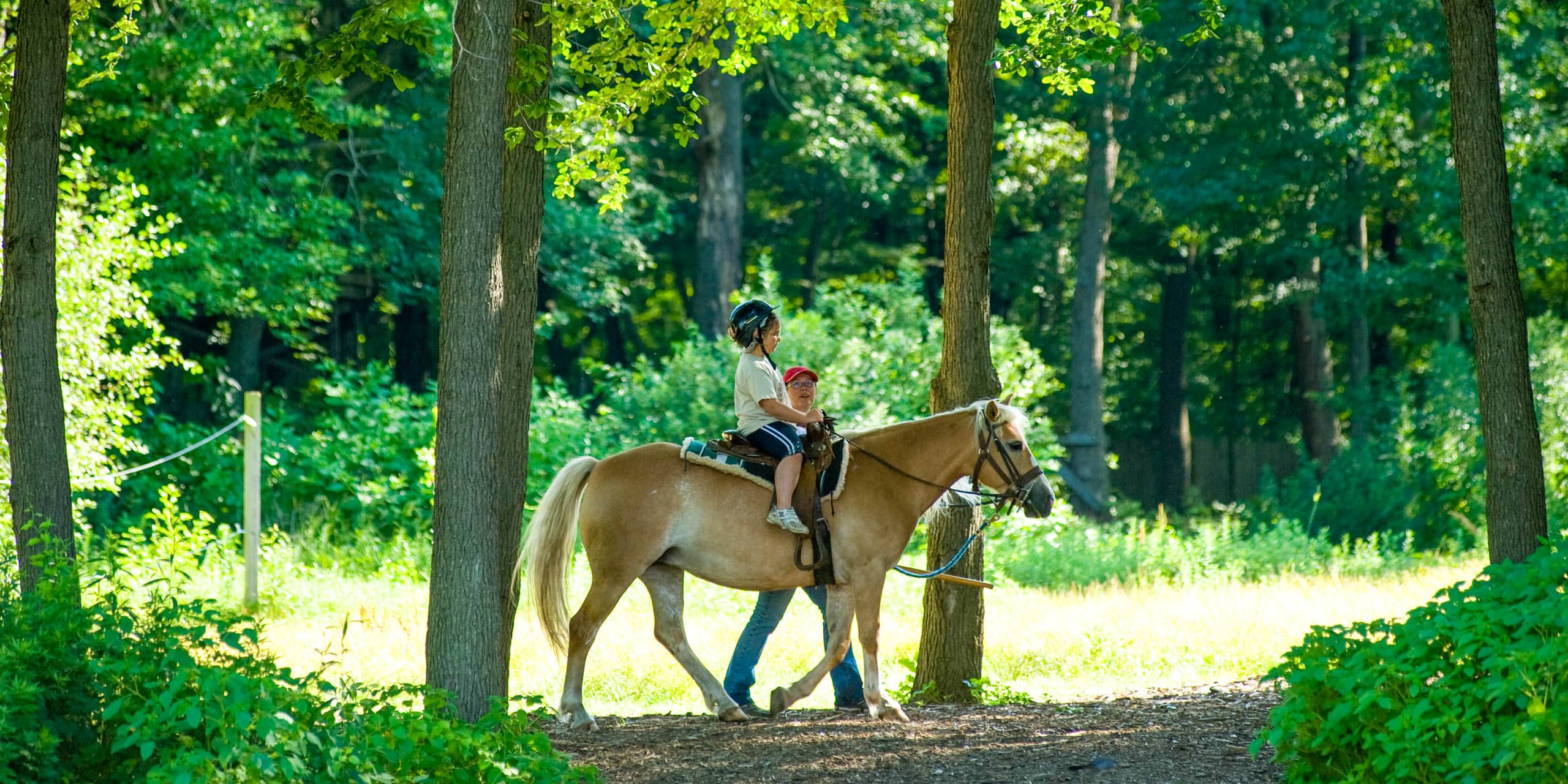 Adventure
Reining in the Fun
Tails & Trails
While technically a part of the Adventure Program, horseback riding as an activity is a highlight at day camp. Everyone (who wants to) gets to ride as part of the scheduled program rotation. Our corral, trails, and barn are overseen by our very own wranglers who are both CHA-certified and qualified to teach the basic skills on our trails. Our little equestrians learn about grooming the horses, too.

Campers also can select horseback riding as a Club or Selective activity.
Featured Activity
Private Lessons
Private lessons
are available before and after camp. Fees are paid directly to the instructor.
Our Horseback Riding Activities